The Fortus Group of companies is a real estate development and investment firm committed to the diversification of its investment assets and activities.
Born out of a family development company in Fort Wayne, Indiana, Fortus' historical portfolio comprises over 2,500-acres, 4,500 residential units, 5+ million square feet, and is approaching $1 billion in total volume.
Instead of focusing on one particular class of assets which can strain a company as business cycles change, we have been able to deliver consistent and profitable results through product types that fit current market conditions.  With substantial expertise and experience in office, industrial, retail, apartments, assisted living/memory care, and land holdings, we are confident in our ability to perform above industry standards.
One of our primary objectives is to continually grow our asset portfolio, year after year.  With this in mind, we continue hiring team members with complementary strengths, well rounded experience, entrepreneurial spirit, and remarkable drive.  Great people, combined with sound internal processes, superb financial capacity, and an ever-expanding base of strategic partners, will enable us to successfully develop, construct, and acquire high quality assets to meet this objective.
Through open, honest communication, the highest levels of professionalism, and a sincere desire to see our clients succeed, we create long-lasting, value-added partnerships.
---
History of the fortus group
1960's
A Family Passion for Real Estate Is Born
Walter Probst, as CEO of Essex Wire, assembles over 110 manufacturing facilities in 17 states and 5 countries.
1970's
Essex Wire Merges with United Technologies
Walter and Gary Probst turn their focus to real estate investments.
Notable properties during this era:
Begin specialization in Multi-Family and Office
2,002 unit Canterbury Green Apartments
240,000sf PNC Bank Building
1980's
Walter Probst retires
Gary continues to grow company
Notables properties:
Jack Nicklaus and Fuzzy Zoeller designed Golf Course Communities
1990's
Adam Probst joins ownership/development team
Notable properties during this era:
Beginning of their specialization in Affordable Housing Tax Credit
14 Affordable Housing Tax Credit Communities developed in 3 states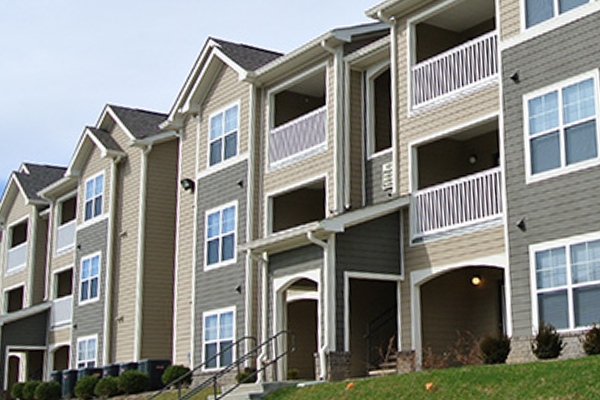 2000's
Christian Sexton and Rod Baker join team
Notable properties during this era:
Begin specialization of Assisted Living and Memory Care development
6 Assisted Living and Memory Care Communities in 3 states
2010's
Team Establishes Cincinnati, OH as One of Their Primary Target Markets
Notable properties during this era:
Continue focusing on their three primary specialties:  Multi-Family, Assisted Living and Memory Care, and Affordable Housing Tax Credit
The Flats at Austin Landing
Mosaic at Levis Commons
2020's
Team looking forward to pursuing opportunities throughout the Midwest
Notable properties Under Development:
The Approach at Summit Park Apartments
East Walnut Hills Apartments
Over The Rhine Apartments